CLICK ON A TEAM MEMBER TO FIND OUT MORE
---
MEET THE TEAM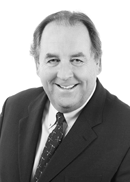 Tadhg Campion
CEO
Tadhg started first practicing in property over 40 years ago. From auctioning individual properties and antiques in the midlands in 1979 to putting together multi million euro property syndicates throughout Ireland, he has consistently put his client's interests above all else.
Consequently he has been rewarded by the retention of the same loyal clients over the years.
During the nineties he built up Campion Property Ltd into a leading property advisors and has been hugely successful for his clients. His contacts and experience are unrivalled. Tadhg prides himself on his personal attention to each project and client.
Consequently he and his company have come into this downturn stronger than ever and better equipped than most to advise clients out of their difficulties and or maximise opportunities.

 tcampion@campionproperty.com


 +353 1 66 18 444

---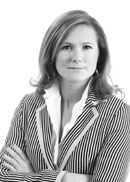 Aine O'Driscoll
Surveyor
Áine holds a Bachelor of Science from the Dublin Institute of Technology, Bolton Street (Auctioneering, Valuations & Estate Agency) and Kingston University, Surrey (Real Estate Management) and is a member of the Irish Auctioneers and Valuers Institute.
Áine has extensive experience in commercial property valuations, portfolio valuations, rent reviews and lease renewal.
Áine also has experience in both large and small scale new homes developments, from initial feasibility to launch and end sales.

  aine@campionproperty.com


  +353 1 66 18 444
---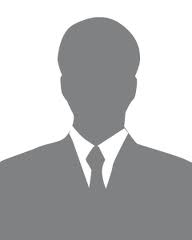 Frank O'Grady
Valuations
Frank is one of Ireland's most experienced commercial surveyors with over 30 years in the industry. He provides a wide range of professional services for Campion Property clients.
Frank is a leading valuations expert, in addition to vast experience in management, acquisitions and disposals of commercial property across Ireland.

  frank@campionproperty.com


  +353 1 66 18 444
---
Rose Conway
Property Management Accounts Manager
Rose joined Campion Property in 2017 to oversee the finance and business administration function of the company. She is highly skilled in the area of financial management of service based businesses.
Rose manages the company's financial, monitoring and reporting systems and is the first point of contact for our clients and suppliers on matters relating to our financial transactions. Rose works closely with the directors to ensure the company's quality of service is continued

  rose@campionproperty.com

  +353 1 66 18 444
---
Eugene Groeger F.C.A
Eugene Groeger is a Fellow of the Institute of Chartered Accountants in Ireland and has over 30 years experience in the commercial sector in Ireland and the UK.
Eugene worked as a partner in an Irish Accountancy practice before moving to the commercial sector where he has worked as Finance then Managing Director in a number of Companies mainly in the Construction Material Supply and Property areas.
Eugene was Managing Director of Butterley Bricks in Ireland and oversaw the growth of this company as it became the premier supplier of Bricks and Ceramic Tiles in the Country.
Eugene is experienced in the development of a profitable commercial property portfolio in both Ireland and the UK and has dealt with all areas including project evaluation and financing. Eugene is a very experienced project co-ordinator and enjoys managing a project to a successful conclusion within tight time lines.
Eugene also has a great deal of experience in the area of business restructuring and helping those who have been affected by the current economic downturn to evaluate their options and plan for the future.
Eugene is a trained mediator and has experience in the Alternative Dispute Resolution process.
Working, with other members of the Campion team Eugene will help with the financial evaluation of projects including projects costings, cash flow and ultimately return on capital.

 eugene@campionproperty.com


 +353 1 66 18 444